Although summer is generally a very active season for most people, fall also has plenty of features to look forward to.  Some people prefer the food whereas others prefer the festivities, however, one of its most popular appeals is the foliage.  Generally, the changing of the leaves is best viewed in the kind of temperate forests which largely populate New England.  So, to get the most out of what autumn has to offer, many families will travel north to tour New England and enjoy fall festivals and activities.  While some travelers prefer to fly, others prefer a more classic road trip to take in the flora.  Since your car is the key to a road trip, it's important to know how to navigate the road for a safe journey.
Knowing the Rules of The Road
Not only should the driver(s) be comfortable with driving on unfamiliar roads for long distances, but they should also be safe drivers.  To experienced motorists, the rules of the road may come as second nature, but for those who aren't, it's important to remember that traffic laws tend to vary from state to state.  Furthermore, laws may be more strictly enforced in some areas than others.  While the rules may largely be the same, it's best to play it safe to avoid traffic tickets.  Depending on which states you plan to drive through, it's recommended that you read up on any glaring differences between motor vehicle laws, so the trip is stress-free.  When in doubt, ease up on the gas and take your time on unfamiliar roads.  After all, the drive should be part of the appeal.
Picking a Rental Car for the Trip
Another important part of the trip is picking which vehicle's going to be the most reliable and accommodating for all passengers involved.  If you're flying in or need more space for travel, rental options are a safe bet to get everything you need for the trip.  Picking a dependable car rental company can be easy, especially if you know your budget and what kind of vehicle you're looking for.  If a car can't hold all of the passengers and their provisions, companies rent out minivans, SUV's or even full-size vans if needed.  When researching a company, take note that costs will likely increase throughout holidays and holiday weekends.  Rentals are a convenient way to have the perfect car for whatever trip you are planning.
If You Need Roadside Assistance
While spending much of the trip on the road, there's a chance that something could go wrong with the car.  To be ready for slip-ups like lost car keys or flat tires, have a roadside assistance company on hand in case help is needed.  Knowing reliable help is only a phone call away can give travelers peace of mind if they should run out of gas before finding a station.  Be sure that the company you choose has adequate coverage within the area in which you will be traveling.
If You Need Towing Services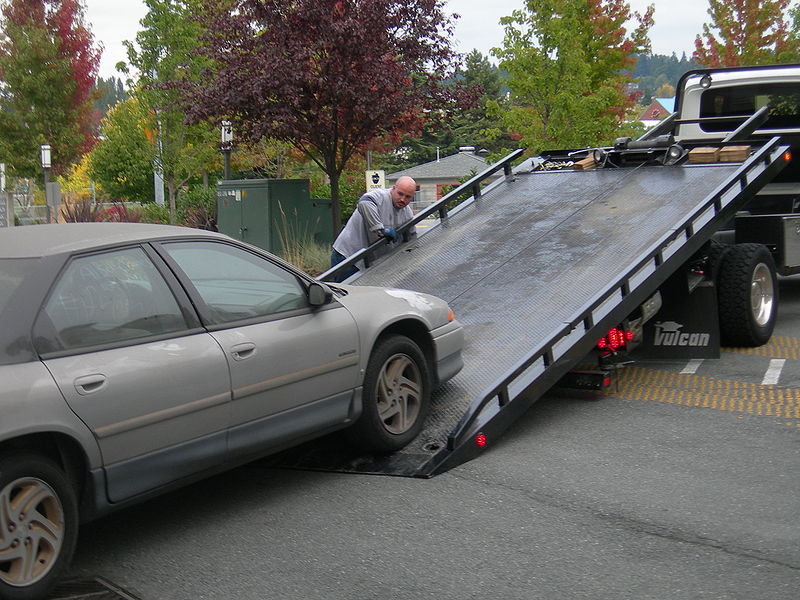 While a flat tire may be an easy fix, a complete vehicular breakdown in unfamiliar territory can make for a stressful situation.  Especially if the car's stranded in the woods with no help in sight, it's important to research different towing companies to be able to call in a pinch.
Towing companies that offer emergency roadside assistance can help with jumping a battery, replacing flats, or completely removing the car from the breakdown scene.  Towing businesses know the service centers in the area and can help you choose which is best for the situation at hand.  Although a breakdown can really disrupt a road trip, having backup available can prevent a bad situation from becoming much worse.
There are plenty of ways to prepare for a getaway to enjoy what fall has to offer. If a road trip is your choice of transportation, however, it's important to be as safe as possible.  It's essential to practice safe driving in unfamiliar areas to avoid tickets and traffic hazards regardless of whether you own the vehicle or not.  At the end of the day, you not only want to find a dependable car, but you also want to be comfortable, so everyone can relax and enjoy the sights and sounds of fall.