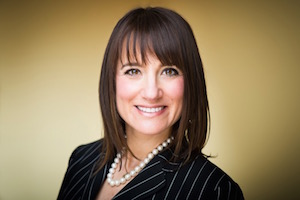 After graduating from Union College with a Bachelor of Arts in English, Tanya received her Juris Doctor from Pace University. Ms. Helfand practiced law for a few years in Passaic County before opening her first law office in Rockaway, New Jersey in 1997; a second office in Livingston followed in 2007. Three years later, she consolidated both offices to a new location in Whippany in order to serve clients from both regions.
Over 25 Years in Family Law
Over the course of 25 years in family law, Ms. Helfand has represented both women and men in custody, alimony, child support, and domestic violence cases. As a qualified mediator and certified collaborative divorce lawyer, Tanya always tries to resolve cases amicably through a settlement. If this cannot be achieved, Ms. Helfand and her associates are well-equipped to represent clients from trial through to conclusion.
Educating Others
Tanya Helfand has always been passionate about educating people about the legal process. Specifically, she advises people on how they can best prepare themselves prior to seeking counsel. For this reason, she speaks about divorce and bankruptcy throughout New Jersey and even pens a weekly column on Desi Talk, a newspaper centered around the Asian community.
A Long History of Community Service
In addition, Ms. Helfand has a long history of community involvement and has been an active supporter of the Jersey Battered Women's Service and the American Jewish Committee. She also serves on the board of the Women's Philanthropy for the United Jewish Appeal and on the board of directors of the Jewish Family Services of Central New Jersey in addition to being on the planning committee for the Jewish Law Symposium. Furthermore, she is a member of the Hanover and Morris County Chambers of Commerce, New Jersey Women in Business, the Jewish Business Network, and the International Association of Collaborative Lawyers. Her passion for community service extends to her dog, Ruby, who is trained as a companion dog to visit patients in New Jersey.