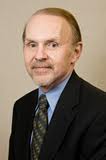 Nationally Known Vascular Surgeon
Dr. Philip Seaver, a renowned vascular surgeon, brings over 45 years of experience to his practice in Florham Park, New Jersey.
Dr. Seaver's medical career started in Philadelphia, where he earned his medical degree from the Jefferson Medical College of Thomas Jefferson University. He followed up with residencies at the Tufts New England Medical Center and the University of Connecticut-Hartford Hospital.
In addition to being board certified in both Thoracic Cardiovascular Surgery and Phlebology, Dr. Seaver is a Fellow of the American College of Surgeons and a Diplomate of the American Board of Phlebology.
Committed to the Latest Advances in Vein Therapy and Cosmetic Procedures
Through his practice, Dr. Seaver has established himself as a leading expert in the treatment of varicose and spider veins. Moreover, he also offers a number of cosmetic procedures and is well-known for adopting the most advanced technology such as SmartLipo Laser Body Sculpting and phototherapy. As a frequent guest and speaker at health and wellness seminars and venous symposiums, Dr. Seaver is a firm believer in staying on top of the latest developments in laser and injection therapy.
2017 Top Doctor
His expertise in the treatment of venous diseases and his commitment to improving the health and the appearance of his patients led to his receiving a 2017 Top Doctor Award.
One of Dr. Seaver's greatest strengths is the respect and trust he receives from his peers. His extensive network of referring physicians testifies to his high regard within the medical community. For this reason, Dr. Philip Seaver is an asset to both the medical profession and to the community of patients he serves within northern New Jersey.