Health, Medical & Wellness – News, Blogs and Professional Articles
The latest news and articles on medicine, healthcare, fitness and other trending topics in health and wellness. Our blogs and articles are written by top doctors and medical practitioners covering fields as varied as traditional Chinese medicine, vein therapy, cosmetic skin procedures, day-to-day wellness, and spinal disorders. These medical experts weigh in on these and other related topics to help answer many of the common questions you may have.
The spine is a complex structure made up of 26 bones referred to as vertebrae that protect and support the spinal cord and nerves. There are a variety of spine conditions and injuries that can have a negative impact on the spine, potentially damaging the vertebrae and causing unwanted side effects. Consulting with spine experts can help you manage your pain and get your life back on track.
The most common vein issue doctor's see is known as varicose veins. This vein condition occurs when your veins become damaged and have trouble sending blood back to the heart, causing blood to pool in your veins and create the appearance of twisted and enlarged blue veins. There are various treatments available for these vein issues and other cosmetic treatments available to also treat skin and body woes.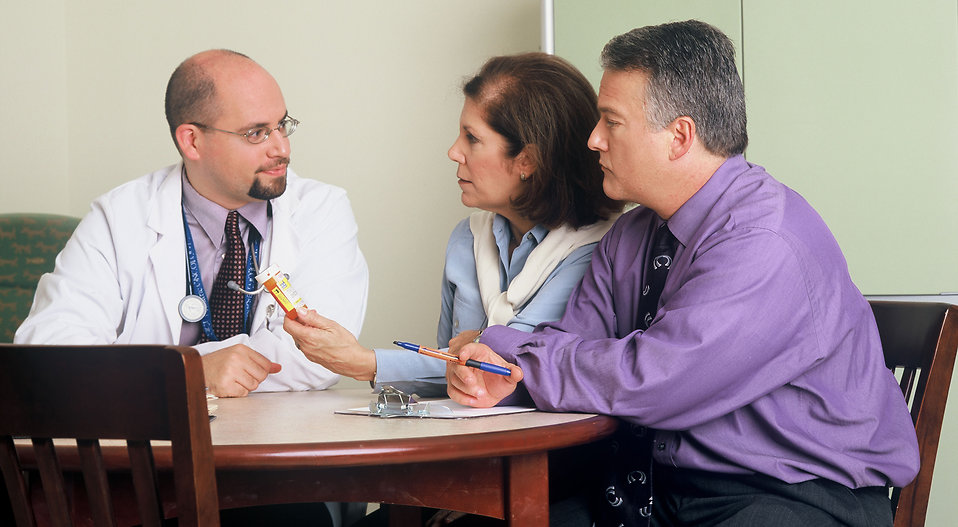 The process of acupuncture involves inserting very thin needles through the skin at strategic points on your body. Acupuncture is a form of traditional Chinese medicine, although many Western medicine practitioners and discovering the benefits of acupuncture points as a way to stimulate your body in a way that boosts its natural painkillers. Acupuncture is used to control a variety of medical conditions and is found to work better in people that believe it will work.
Although physical and occupational therapy share many similarities since they both fall within the rehabilitative sciences, they actually have different approaches to a patient's rehabilitative care. The biggest difference between the two is that physical therapy focuses on improving an individual's ability to move their body, while an occupational therapist focuses more specifically on improving an individual's ability to perform tasks required for daily living. Both can be very beneficial depending on the patient's reason for seeking out therapy and what their goals are.
Many people experience medical worries and turn to Google to find out more information before going to the doctor (sometimes even in lieu of the doctor!). Many people actually have the same common questions, which is why we created a website that focuses solely on answering these inquiries. Check out our blog and find answers to the most pressing medical questions.
Self-development is an umbrella term to describe the process of learning new things and building new skills in order to better our lives. Some examples of self-development include learning to manage stress, resolve conflict, improve time management, and develop emotional intelligence. Working on self-development can enhance your quality of life and help you realize and achieve your dreams and aspirations.
Plastic surgery is a surgical specialty that is focused on the restoration, reconstruction, or alteration of the human body. There are to main categories of plastic surgery: reconstructive and cosmetic surgery. The most common form of plastic surgery is usually cosmetic surgery, including procedures like breast augmentation, rhinoplasty, and Brazilian butt lifts.
A lot of people are wary of going under the knife for surgery, so they instead opt for noninvasive cosmetic procedures. Some of the most popular noninvasive cosmetic procedures include Botox, dermal fillers, and chemical peels. These procedures are effective on their own, but are often used in conjunction with plastic surgery to obtain a more desirable outcome.
Individuals may require in-home care for a variety of reasons, whether it is short-term or long-term care. The most common form of in-home care is for the elderly, as aging can make it more difficult to complete daily tasks we used to complete with ease. Having an in-home caregiver can be a great choice for those struggling to reclaim their independence and those that want to improve their current standard of living.
Medical & Wellness Professionals Directory
Health and Wellness
BIX Homes and Wellness
Stroudsburg, PA
(570) 664-2455
https://bixhomesandwellness.com/
Services: disease management, coping and transition, health education, concierge service, and well-being & energy partnering.
Vein Treatment, Skin Rejuvenation, Cosmetic Procedures
Laser & Vein Center of North Jersey
Florham Park, NJ
(973) 408-8346
https://www.northjerseyveincenter.com/
Services: varicose vein and spider vein treatment, body contouring, and skin rejuvenation.
Plastic Surgeon and Cosmetic Treatments
Dr. Sanjay Lalla
West Orange, NJ
(973) 324-9455
https://drsanjaylalla.com/
Services: Plastic surgeon, cosmetic treatments, body procedures, skin treatments, and dermal fillers.
Spinal Surgery and Neurosurgery
New Jersey Spine Specialists
Summit, NJ
(908) 608-9619
https://njspinespecialists.net/
Services: spinal procedures, laser spine surgery, scoliosis surgery, pinch nerve, and cervical spinal fusion.
Head Shape Abnormalities
Cranial Center
Hazlet, NJ
(800) 685-9116
https://www.cranialcenter.com/
Services: treatment of cranial disorders including plagiocephaly, craniofacial disorders and post-op craniosynostosis.
Home & Elder Care Services
Homewatch Caregivers
South Orange, West orange
Livingston, Short Hills, Maplewood NJ
(973) 755-0996
https://www.homewatchcaregivers.com/south-orange/
Services: home care services, elder and senior in-home caregivers.