Examining the Latest Legal Developments and their Impact
Latest news concerning the most common questions people have when facing impending litigation. Along with the blogs we include articles from legal professionals covering a wide range of topics from labor law to bankruptcy to family matters.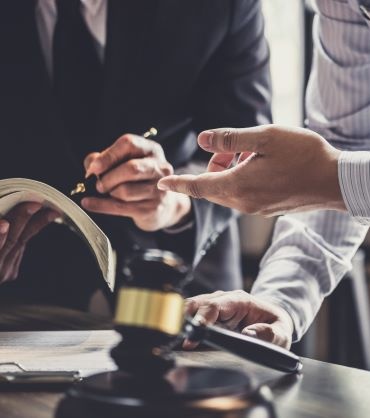 Legal Professionals Directory
Hyderally & Associates P.C.
Montclair, NJ
973-509-8500
https://www.employmentlit.com/
Practice Areas: discrimination, harassment, wage laws, labor laws, and whistleblower complaints.
Keith, Winters, Wenning & Harris, LLC.
Bradley Beach, NJ
732-774-1212
https://kwwlawfirm.com/
Practice Areas: family law, criminal law, trusts & estates law, bankruptcy, personal injury, landlord-tenant law, real estate law, litigation, business law, and discrimination.
Law Offices of Laurence J. Sass
West Orange, NJ | New York, NY
973-324-5500 | 212-267-6703
https://sasslawoffice.com/
Practice Areas: business disputes and litigation, contracts and business agreements, outside general counsel for businesses, commercial collections and judgments, criminal law, and white collar crime.
The Law Office of Marc Garfinkle
Morristown, NJ
973-993-1862
https://www.njethicsattorney.com/
Practice Areas: legal ethics, attorney discipline, bar admission, and judicial conduct.
Shai Gilad Law Firm
Tel Aviv, Israel
(+972) 03-7169978
https://sgilad-law.co.il//
Practice Areas: DUI, DWI, revoked license, traffic violations, court appearance.