You deserve a wedding day that's perfectly suited to you and your betrothed. Making that possible starts with selecting a wedding venue that embodies your personal "happy place." Is that special place located outdoors, or do you need to travel? Would it involve lots of glitz and glam? Whatever your dream setting is, getting informed is the first step. Your choice of venue is an important one, shaping subsequent theme, menu, and décor decisions, as well as your guest list size. Taking note of what each option offers and how they match your preferences will ultimately lead you to choose the setting best for you and your partner.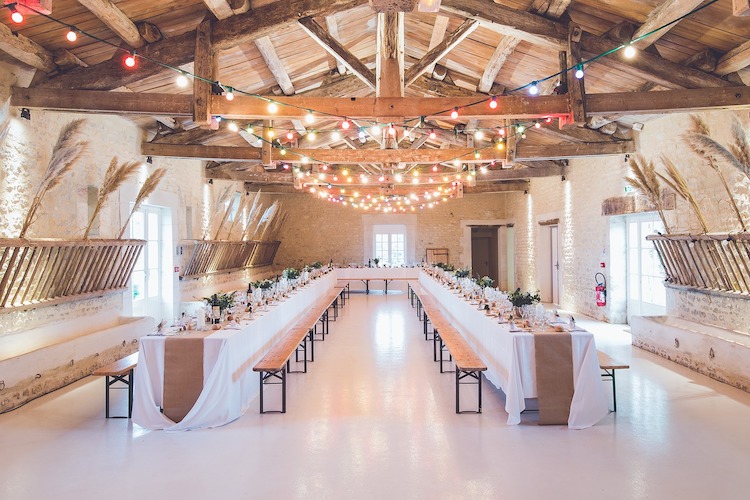 Barn/Farm/Ranch Wedding Venue
If you enjoy the outdoors and a natural aesthetic, this style venue could work for you. If you'd also like an additional indoor setting for a more intimate feel, this option still works! Nature views, paired with a barn area, make this venue style especially versatile. By opting for a barn, farm, or ranch motif, you can satisfy both a desire for coziness and a connection to the open air on your big day.
In addition, the rolling land on farms, as well as high-ceilinged barn buildings, creates a beautiful sense of expansiveness. This open format enables you to accommodate a larger guest list, with more room for seats, tables, and dance spaces.
Finally, in terms of vibes, this venue option has an undeniably natural style that you can still make even classier. The rugged nature of refurbished and restored barns exudes a rustic aesthetic. However, you can easily adorn these wedding venues with string lights, alluring flower arrangements, and additional chic décor to give your wedding a more elegant style.
Beach Wedding Venue
This unique option enables you and your guests to enjoy the waterside on your special day! The ability to take your wedding pictures with an ocean and palm trees backdrop makes this beach venue-style an especially enticing choice for any bride.
If your invite list keeps growing, choosing an outdoor destination, like the beach, reduces the stress of space limitations. Opting for this beach setting, you could also save on venue costs allotted toward an indoor space for your celebrations. The beach is your venue!
Overall, beachside "I do's" have a more laidback feeling, accompanied by the beach breeze, with guests often taking off their shoes as they sit on the sand. To match the beach aesthetic, décor can involve seashells, tropical flowers, or flowy fabric adornments to pair with "the zen" of the waves close by. Transplanting more refined, wedding-like touches to a beach venue, though, could certainly be made possible by organizing guest seats, an altar, and an aisle.
Brewery/Winery/Vineyard Wedding Venue
If you love the outdoors, but also identify as a beer or wine lover, this choice may be the optimal venue for you! Often situated amidst luscious orchards, open lands, and rolling hills, vineyard wedding venues offer a natural backdrop for taking your vows.
Overall, this option can add a more rustic and casual charm to your celebrations. What's grown at these venues, though, can deliver an immersive, cultural experience to you and your guests, in the form of wine or beer tasting. Enjoying the fruits of the land on which you host your wedding gives liquid pleasures a delightful, local feel.
This versatile choice could offer both indoor and outdoor options. You can decide whether you want to host your event amidst the orchards in the open air or opt for an indoor setting, instead, offered by your venue site. In all, lush landscapes combined with the refined experience of beer or wine tastings make this choice especially unique!
Destination Wedding Venue
Destination-style is a perfect choice for couples who love to travel and don't foresee themselves having a large guest list. Opening the possibility of a wealth of locales to choose from, this venue option can give your planning and event an incredible sense of adventure and flexibility. With the opportunity for a celebratory getaway, you and your guests could venture to a spot you've always dreamt of. You can also share memories across an entire vacation span, not just limited to the usual wedding day or evening.
Further, with plane costs and travel capabilities making your day possibly inaccessible to some of your attendee list, you have the potential to cut down on costs. It also could give you and your spouse the excuse to make your event smaller and a bit more intimate. Lastly, by making a vacation out of your wedding and choosing a venue with a destination, you could potentially skip out on the planning and costs of a separate honeymoon trip! So, not only is there a potential for making unforgettable memories but there's also the potential to save on spending with this destination option.
Elegant/Classic Wedding Venue
If a classic special day is especially important to you and your spouse, this choice of venue might be the one. Make your wedding a more traditional and formal event by moving away from nontraditional themes and venues. With this venue type, you could choose from country clubs, hotels, estates, ballrooms, and banquet halls.
This event style is a timeless one, adhering to enduring wedding elements, such as dance areas for your first dance and indoor, sit-down dining for your guests. Tasteful chandeliers and delicate table settings could also provide a sophisticated background for your black-tie event and for staging your ballroom gown.
Lastly, these classy wedding venues and their décor might also remove many of the added touches you would have to make. Crucially, this option provides an often already adorned, yet simple and timeless, backdrop for spotlighting you and your spouse on your wedding day.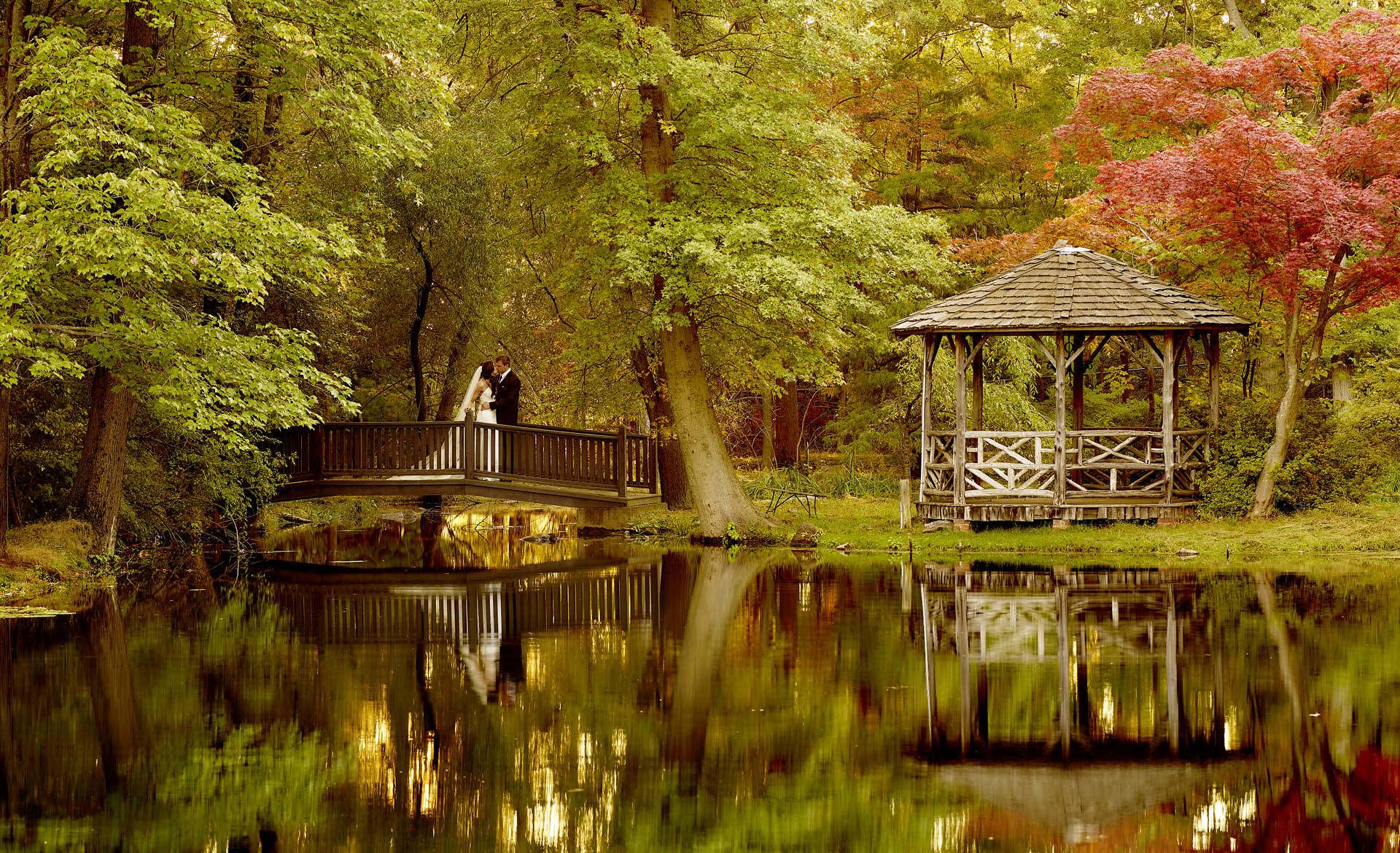 Garden/Park Wedding Venue
A garden or park wedding venue is better suited for fans of flowers, large treetops, and lush greenery. Amongst a natural ambiance, your vows would take place in a colorful, innately decorated, and delicate setting such as a local botanical garden, inn, or mansion.
Removing the need for much-added decoration or additional flowers, the intrinsic abundance offered by this venue provides a laidback, yet bold backdrop for wedding photos. Further, natural sounds such as birds singing or grass flowing in the wind would provide a peaceful and tranquil environment.
While these aspects could certainly work toward creating a formal event, you can also style this venue more laidback, with a flexible dress code including flowy, unrefined hairstyles and whimsical fashion.
As for logistics, this choice helps remove space constraints and the cost of housing a ceremony and reception indoors. With your garden or park venue providing room for both, you might not even have to host them in separate spaces at all.
Hotel/Resort
Hosting your wedding in a hotel or resort setting offers benefits including associated amenities, possible scenic views, and often an innate, formal feel. In terms of pricing, these venues frequently provide bundled pricing for your event for experienced staff, rooms for lodging, and vendors they work with.
On the topic of room bundling, this offers you a chance, without having to be at a far destination, to house your guests under the same roof for the night or weekend which can give your event that getaway vibe. You can also save funds on additional necessities like chairs, tables, and dining ware, which your hotel or resort venue will likely already provide. On-site spas wouldn't hurt either for some wedding pampering! Water activities or team games could be another fun experience if they are provided by your venue.
Despite these available amenities, this event venue choice can still provide a blank slate backdrop, enabling you to add on any adornments to create your dream wedding.
Lastly, space in these venues typically is not an issue and you will most likely be able to house wedding parts like your ceremony, cocktail hour, and reception in separate rooms if you choose to do so.
Luxury Wedding Venue
Luxury venues emphasize a flashy, glitz and glam, wow factor, which you might feel is essential for your special day. Adding to just the ambiance, though, professional, and high-quality service provided by these settings is another perk. Luxury options include scenic rooftops, extravagant hotels, and glamorous plazas.
With these wedding venues, you're providing an experience for your attendees which can include countless points of personal touches and adornments chosen by you and your spouse. You can avail yourself of scenic views and classic touches, while also incorporating a more personalized theme and finetuned experience.
Finally, if the budget is not too much of a constraint, this choice is practically made for you, as these venues provide lavish menus, special lighting, alluring entertainment, elaborate florals, and extravagant décor. The more the better! The same goes for your guest list, as these venues typically can house a larger set of attendees.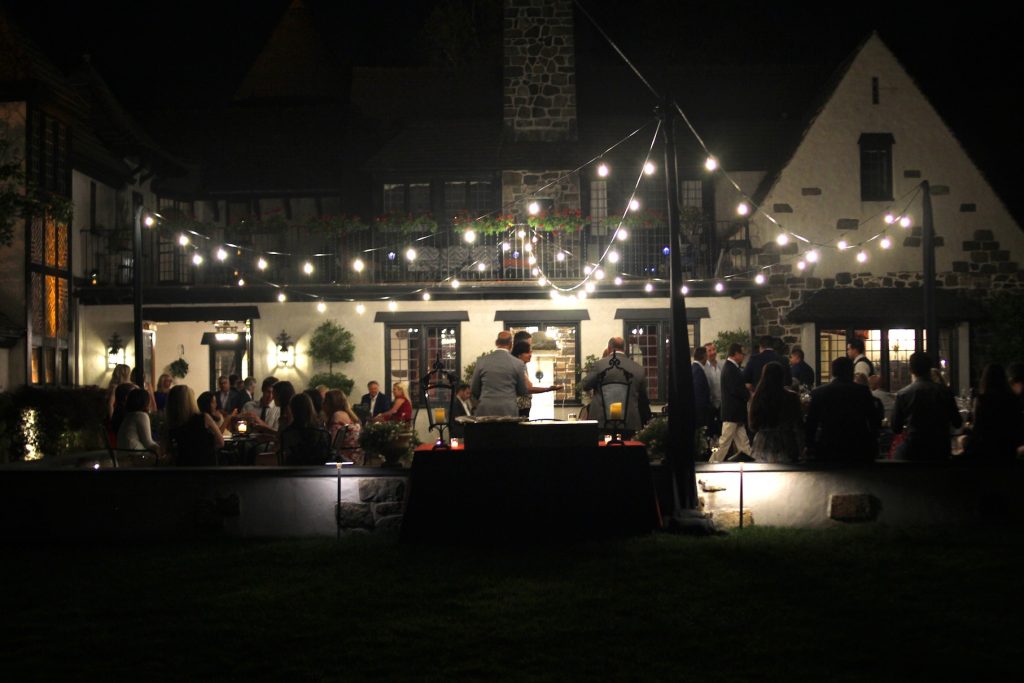 Outdoor Wedding Venue
This broader category can provide you with greater leeway in terms of themes, while also adding the extra touch of an outdoor ambiance to your wedding. You have choices from terraces and rooftops to venue options like castles or inns which provide outdoor spaces.
This broadness extends to food options also, providing opportunities for options like barbecue meals, wood-fired pizzas, and campfire smores. Simplicity could certainly be a possible route to take, but you wouldn't be limited to it. Any style you choose will have a natural feel, given your outdoor venue. Additionally, the options for things like décor remain endless.
Finally, with this choice, your event can take advantage of the free beauty of a picturesque setting sun, the amazing feeling of a summer breeze, and the natural décor of outdoor abundance! Further, with outdoor spaces avoiding any stifling feeling of wedding guests in an enclosed space, your event will have a more open-air feel and can accommodate a broader guest list, as well.
Rustic/Vintage Wedding Venue
Finding yourself nostalgic for the styles and vibes of past decades and wanting to avoid excessive glitz might lead you towards this rustic/vintage option for your wedding day. In this way, your event becomes an escape to another, less refined, and modern space.
Although these venues could work for specific decade themes, an overall rustic theme could be accomplished by venues with unrefined touches like meadows, campsites, farms, or gardens. They largely offer more of a weathered, untouched, and natural feel with touches like whitewashed aesthetics and wood-toned components. You can add to these aspects with additions like mason jars, dangly string lights, or tea lights and maintain a neutral color concept. All these features contribute to an overall intimate, cozy, family vibe for your day. However, with wedding décor such as added lighting, table adornments, and floral additions, these sites could certainly feature more of an elegant charm!
Book Your Dream Wedding Venue with The Best Venues
Choosing your perfect wedding venue undoubtedly requires a look inward. What setting would best reflect you and your spouse? However, with this step also determining so many other factors of your day, employing a more holistic approach in the decision-making is essential. On the bright side, making this choice will simplify and expedite many other planning decisions. So, start searching and brainstorming early. Taking all these elements into account and being clear on your vision for your wedding's ambiance is key to ensuring your venue is the ideal staging place.