If you are looking for an affordable way to move materials in New Jersey, a cargo van or light-duty truck rental may be the perfect choice. There are, however, a number of things to consider before choosing your rental. For this reason, we've outlined a few of the most important aspects of van and truck rentals to make your experience as seamless as possible.
Cargo Vans Make Moving Easier
Cargo vans are often the perfect solution for moving apartments or college dorm rooms. They also have ample space for hauling materials for deliveries or moving items like office furniture. And one of the best things is that they tend to be more affordable and more fuel-efficient than most light-duty trucks.
Because they are ideal for picking up supplies, shipments, or your personal belongings, they make the entire process of transporting items easier than most people imagine.
What's the Main Difference Between a CDL Truck Rental and a non-CDL Truck Rental?
If you have too much freight or furniture to fit in the typical cargo van, you may have to move up to a truck rental. Naturally, you may be wondering whether you need a different type of license. The answer is it depends.
A commercial driver's license, or CDL, is necessary to operate certain trucks. Generally, professional truck drivers and other commercial vehicle operators have a CDL. It is different from a Class D driver's license, which is the one that the majority of drivers have for passenger vehicles. In other words, a Class D license permits the holder to drive a car, SUV, crossover vehicle, minivan, or any other personal vehicle. It also permits the holder to drive light-duty and even some medium-duty trucks and lighter box trucks.
A CDL is different from a Class D license in that it involves much more training. It also requires certifications for handling specific freight types, specialized testing, and meeting specific federal and state regulatory requirements. You must have a CDL when driving and renting heavier vehicles for commercial deliveries. It is important to note that these vehicles might include some medium-duty trucks and all heavy-duty tractor trailers.
What Constitutes a CDL or a Non-CDL Vehicle?
Whether a vehicle requires a CDL or not depends on its GVWR or Gross Vehicle Weight Rating. A GVWR is the maximum loaded weight allowed; any truck that transports people or products with a GVWR greater than 26,000 lbs. is considered a commercial motor vehicle according to the Federal Motor Carrier Safety Administration.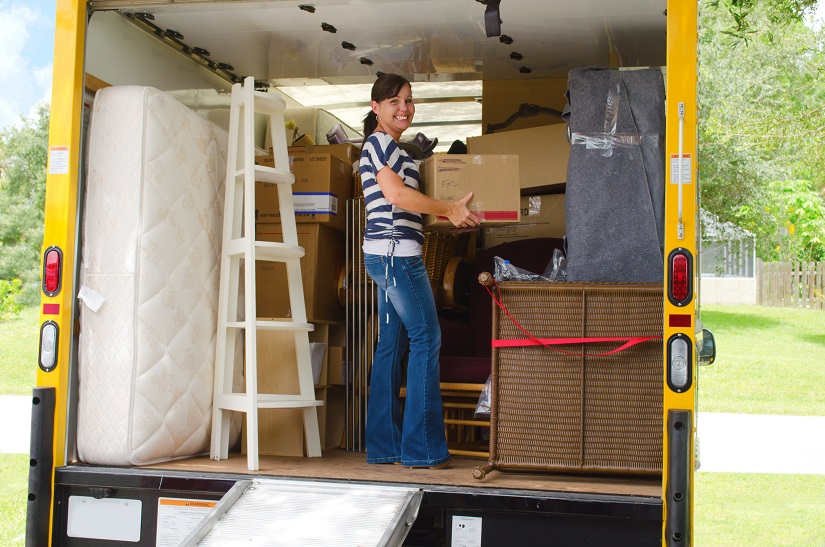 Can I Rent a Box Truck Without a CDL License?
Before answering this question, it would help to clarify what a box truck is. Its main characteristics include a rear roll-up door and a cargo box that cannot be reached from the cab area i.e., it is completely separate. The cargo box should also be bolted to the chassis (box trucks have a stretched frame). Basically, box trucks come as a single piece of equipment unlike semi-trailers, which can detach from their cargo loads.
Nevertheless, a CDL is not necessary to operate a box truck as long as its GVWR remains under 26,000 lbs. Because you don't need extra training or practice to drive a box truck, they are used by many businesses such as truck rental companies and moving companies.
If you still aren't sure whether you should rent a box truck or a cargo van, speak to a professional at a qualified cargo van and truck rental center in New Jersey to figure out the right size vehicle for your needs and your budget.