While New Jersey seems to be in an everlasting battle to downplay its status as one of the most traffic-congested states or the raucous summertime antics of a few reality TV stars, there are plenty of things to see and do in the Garden State that will quickly make you forget everything you ever witnessed on the "Jersey Shore."
Take a look at the following destinations for both indoor adventures and outdoor pursuits that will keep you busy during the winter in New Jersey.
Mountain Creek
Whether you're into skiing or snowboarding, Mountain Creek is a great place to hit the slopes in the northwestern corner of New Jersey. If you can't make it out this way, try Campgaw Mountain Ski Area in Mahwah for some night skiing or snow tubing. Campgaw is a great place to get your feet wet if you're a beginner or if you've got small children.
Maple Sugaring at the Tenafly Nature Center
Who would've guessed you could learn about how to make maple syrup in New Jersey? At the Tenafly Nature Center, you can find out how to identify a maple tree along with history of syrup making and how technology has changed things over the years. If you've ever wanted to know how maple syrup goes from a tree to the stack of buttermilk pancakes on your plate, here's your chance. Besides, who can resist the smell of freshly made warm maple syrup?
Lambertville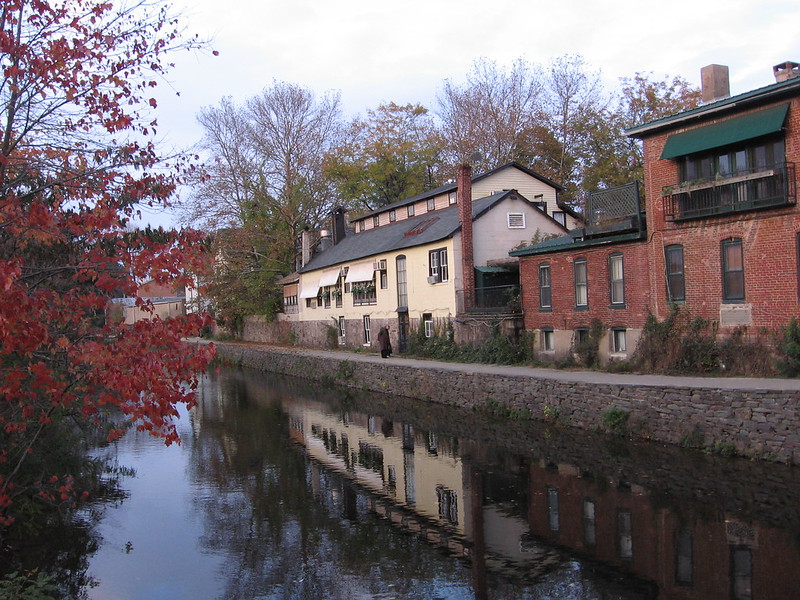 This idyllic New Jersey town on the banks of the Delaware River in Hunterdon County is always worth a visit with its charming array of shops, galleries and eateries. Moreover, it really comes alive during the Winter Festival in late January which boasts themed pub crawls, ice sculpting competitions, pancake breakfasts and snow folk art among other events.
Delaware Water Gap Recreation Area
If you're willing to brave the outdoors, you'll be richly rewarded by a trip to the Delaware Water Gap. One of New Jersey's most picturesque locales, visitors to this outdoor recreation area can take advantage of spectacular views, frozen waterfalls, hiking, snowshoeing and even cross-country skiing. This is one of the best places in New Jersey to get up and close and personal with nature's beauty.
Adventure Aquarium
Visit the Adventure Aquarium on the Camden Waterfront just minutes from downtown Philadelphia for unique undersea exhibits such as the shark tunnel or check in on the resident hippos. Better yet, take a stroll across the longest "shark bridge" in the world. Don't forget to say hello to the little blue penguins before you leave.
American Dream Amusement Park
No list of current New Jersey attractions would be complete without mentioning the latest addition, the American Dream entertainment complex in East Rutherford. Billed as the Western Hemisphere's largest indoor amusement park, this mega-development features the Nickelodeon Universe Theme Park and an NHL-size indoor ice skating rink among other attractions opening later this year. The complex will also double as a major shopping destination when over 350 retailers open their doors there in March of 2020.

When you're ready to strike out in search of New Jersey's finest winter attractions, there are plenty of places throughout the state to rent a car or minivan to accommodate your family along with a few guests. From outdoor recreation to charming waterfront towns to the latest indoor entertainment, New Jersey has something for everyone looking for some fun and excitement this winter.