The COVID-19 omicron variant dampened last year's holiday season, but with improving case numbers, strong corporate profits, and major return-to-office campaigns, it's looking like the corporate holiday party is returning in 2022. After all, managers have spent the entire year attempting to entice employees to return to work. They've thrown welcome-back parties and offered free food to encourage people to return to the office. Having a good time with your coworkers at the office has become a business priority and strategy.
This priority has shifted in recent months as recession warnings have echoed throughout boardrooms and high-profile layoffs have dominated headlines. Despite booming profits during the work-from-home era, some executives, such as Google CEO Sundar Pichai, urged workers to return to offices in order to be productive, and that workers accustomed to travel and plush perks should no longer "equate fun with money."
So, as we near the end of the year, where does that leave the annual corporate holiday event?
Last-minute party planning
Just a few weeks ago, if you asked Tommy Halvorson, the outlook on corporate holiday parties was not so promising. Halvorson is the founder and CEO of Foxtail Catering & Events. Prior to the coronavirus pandemic, his company would have most of its holiday bookings in place by February. Even by the summer of this year, he had only one or two December bookings. "This year, it's economic uncertainty and business performance that's driving what people want to spend," Halvorson says.
More bookings came in throughout the fall, but then there were two massive cancellations in the hundreds of thousands of dollars, with clients citing economic uncertainty despite having "9-figure war chests," according to Halvorson. However, as of mid-November, Halvorson stated that his company was fully booked through the end of the year. He adds that bosses are still making last-minute decisions- for example, he received a request three weeks before Thanksgiving to organize a 900-person holiday party.
Some businesses may be waiting until the new year to plan a corporate holiday-related event with fresh budgets, which would be good news for Halvorson as his company usually gets a lot of work in January- although he is concerned that recent layoff news will make things worse.
The office is becoming the new party central
At this point in the year, massive party cancellations are becoming the exception rather than the rule. With major layoffs, many companies are choosing to tone down their holiday corporate events as to not appear insensitive. One way companies are making their holiday parties seem less lavish is by holding them at the office instead of at upscale corporate event venues. Even with the change in venue, budgets aren't necessarily being cut.
Many companies and businesses are using holiday parties as a way to entice people back into the office. By holding holiday corporate events at the office instead of a venue, there is more of a budget to spend on the actual party. For example, a company could use their multi-level office to throw a party that rotates through various experiences like a virtual party to interact with remote colleagues on one floor, an interactive light display and arcade games on another, a level dedicated to community service stations (such as assembling toiletry kits and writing holiday cards), and a final floor with food and drinks.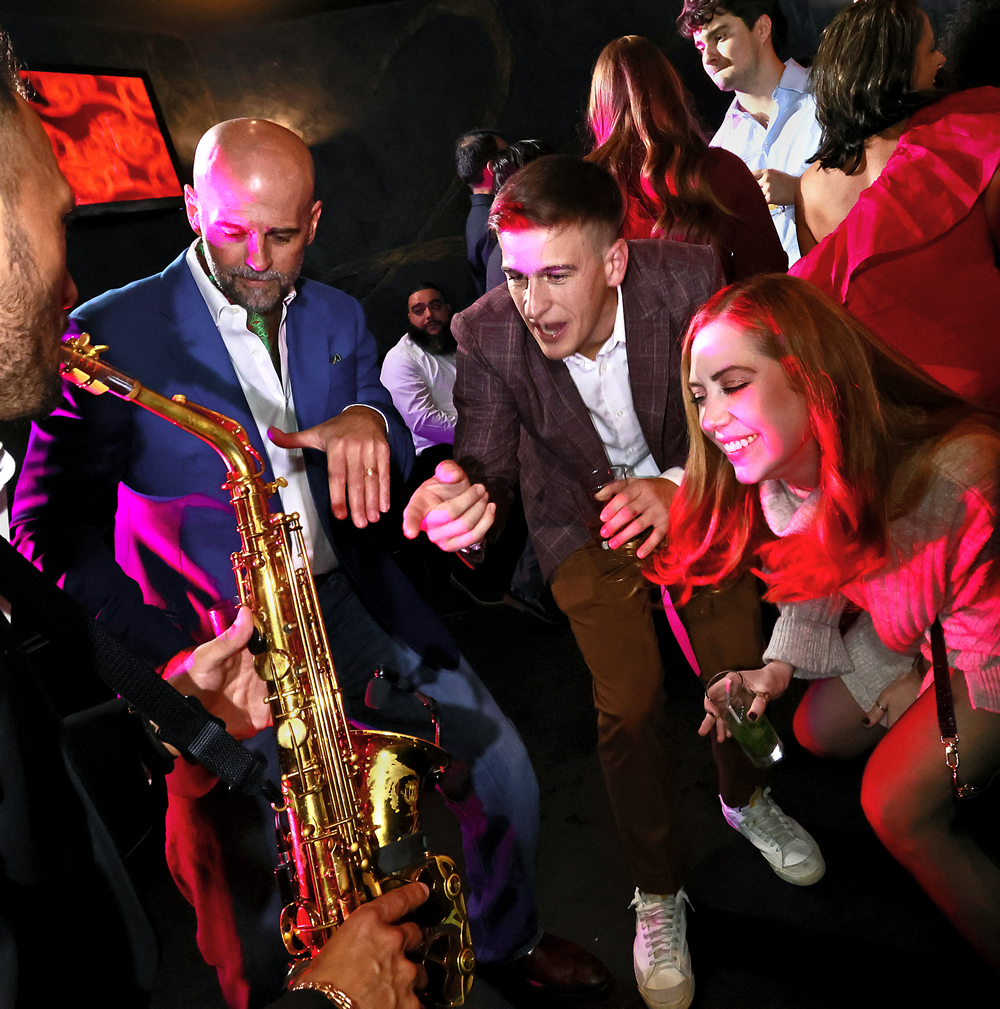 Inflation is having an impact on corporate holiday events
Even if businesses have the budget for a holiday corporate event, their event-planning money isn't going as far as it used to. Food prices are skyrocketing, putting a dent in event budgets: to compensate for rising food costs, many catering services have increased their prices by 10% to 15%.
Then there is also the issue of America's labor shortage. According to Labor Department data, there are one million fewer hospitality workers today than there were before the COVID-19 pandemic. Party planning and catering businesses are having to pay their staff 30% to 40% more in order to hire competitively among a limited pool of workers. In addition, since companies are allocating money towards holiday event expenditures so late in the game, it has become even more difficult to locate suitable personnel to staff them.
Holiday parties are needed more than ever this year
According to Ben Erwin, CEO of Encore, a worldwide event planning organization, bosses understand how crucial it is to thank their staff in some way before the end of the year.
At the minimum, Erwin anticipates more holiday parties as an extension of a year-end business update that connects the company's ambitions to the present economic condition, followed by a social activity. Despite some bleak economic forecasts and workplace experts predicting that hiring will remain challenging in the coming year, managers must do everything possible to increase worker engagement and reduce employee turnover.
How to spice up an office holiday party
Whether you're throwing a virtual or hybrid holiday celebration, you'll want to make it extra memorable for those who can't make it. Since some companies are allowing employees to work from home for the remainder of the year or indefinitely, some employees may be unable to travel and attend an in-person holiday party. However, employers want these employees to have a good time nonetheless, and one way companies can do this is by sending gifts and kits to these employees' homes, allowing them to celebrate at home while digitally participating or simply providing them with a gift to make them feel included even from afar.
If the party is in the office, it is a good idea to communicate with your employees the COVID-19 precautions you will be taking. Teams that toast in person are demanding sufficient safety precautions to guarantee a safe environment that alleviates fears of contracting COVID-19. Venues and event planners have spent months and months preparing the processes and procedures required to design events and in-person experiences with safety in mind. Employers should discuss these safety measures in advance to avoid "watercooler talks" about anxiety due to resuming in-person gatherings.
These safeguards will very certainly have an impact on the design and arrangement of any in-person holiday corporate events, but participants have put safety on their wish lists. With 2022 coming to a close and COVID-19 still looming over our heads, holiday parties can be a great way to bring joy to your employees.