For many of us, summer is our favorite time of year. We love all of the fun activities it brings, but swimsuit season doesn't hold quite the same allure. The overwhelming number of styles to choose from, the pressure to rock a perfect bikini body, and the struggle to find cheap bathing suits, can make summertime a nightmare. There's plenty of sunny days left to enjoy this summer, so we decided to do the heavy lifting for you and share what styles are going to have you feeling sexy, stylish and ready to dive into the waves.
One Piece Bathing Suits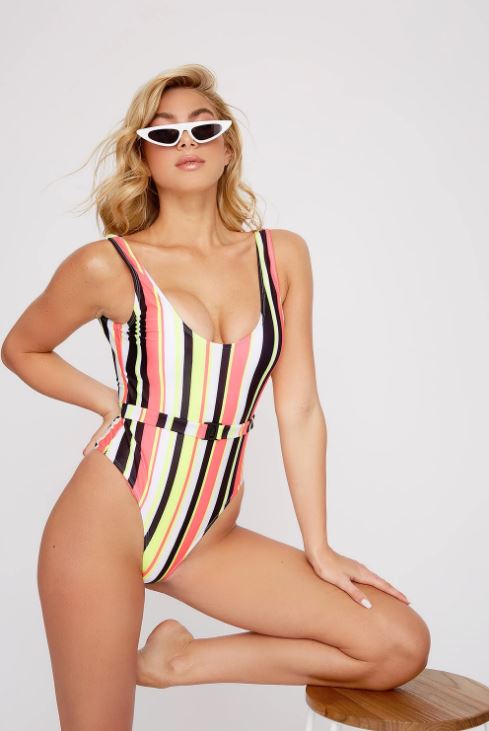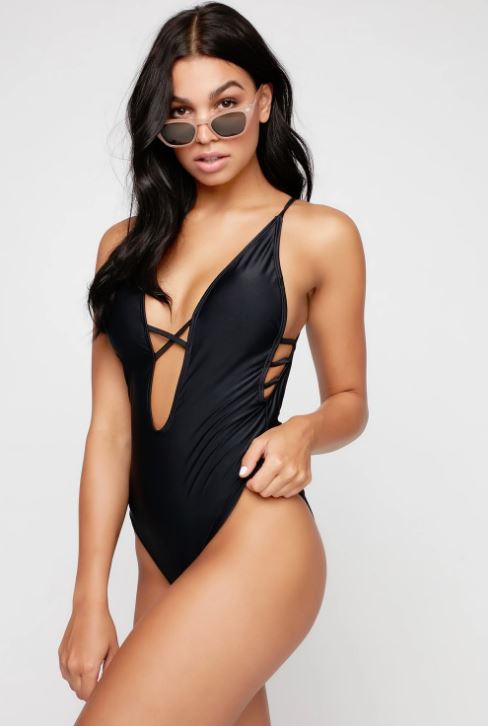 Just the thought of one-piece bathing suits may be giving you flashbacks to the ones your mom used to squeeze you into for swim lessons. Don't worry, those days are long behind you and this style is back. It's a perfect trend for all body types. It's no longer the boring choice you remember. What makes it even better is you won't have the unwanted effect of drawing attention to your belly. They come in every color and silhouette, leaving you with tons of options for the summer. One-piece bathing suits allow you to be as conservative or revealing as you'd like depending on the style. They give some added coverage that we can all appreciate, especially when we're doing something active like playing beach volleyball. Best of all, this latest swimwear trend can double as a fashionable bodysuit, so you don't have to wait for the weather to warm up to wear them again. That's a win-win we just can't resist!
Maternity Swimwear
We didn't forget about all you pregnant ladies sporting swimsuits with the added struggle of having a baby bump. Though so many mothers-to-be are worried about covering up their bellies, we say embracing your pregnant look is the way to go! One-piece bathing suits can give the coverage some moms crave, but opting for a bikini is just as flattering. All black is a perfect choice to create a slimming look or wear lots of fun patterns so that everyone focuses on something other than your belly. When it comes to maternity swimwear it's all about feeling comfortable, and whatever style makes you feel that way is the one for you! We don't see any reason to invest in frumpy styles when you can put on the kinds you already love. Your body, baby bump and all, is nothing to be ashamed of, so show it off with some great maternity swimwear.
The Monokini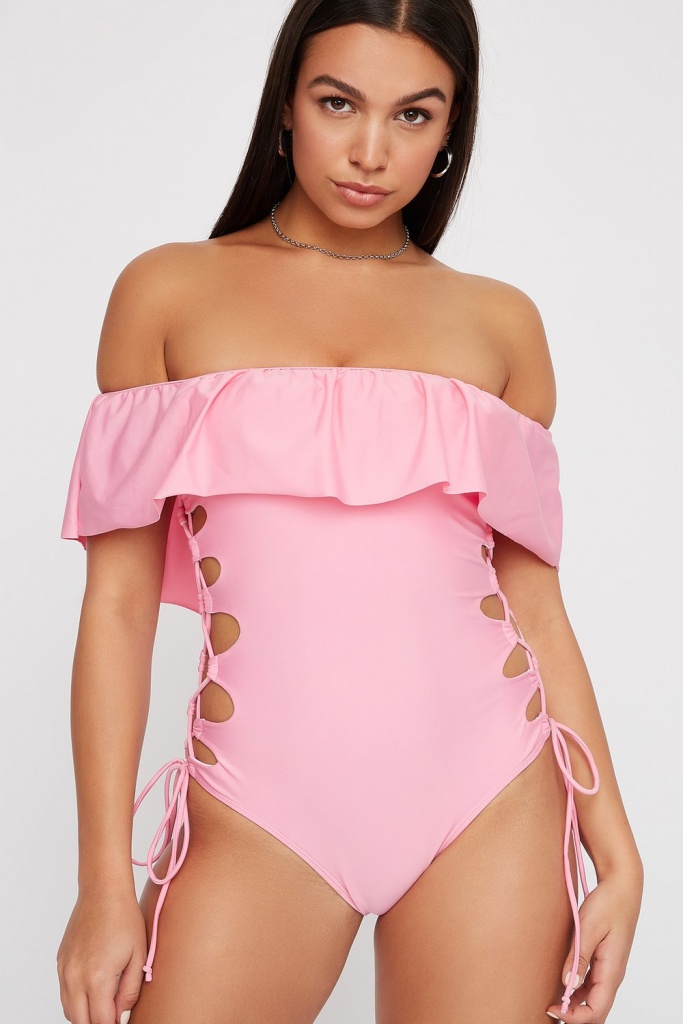 You might not be familiar with this trend yet, but you'll be happy you know about it now. For fellow lovers of the one-piece, the monokini is a new, more revealing twist on your traditional one-piece swimsuit. This style is not for everyone with its strapless, one-shoulder, or with cutout designs, but for those willing to try it out, it's a great way to stand out at the beach. Swimsuits for women can start to all start to blend together when everyone chooses a typical triangle bikini at the beach, but the monokini allows you to change up your summer clothes and have some fun. The first time shopping around for these cut-out suits, often in bold prints with deep v necklines, may be intimidating, but they show everyone that you're confident in your body. While you may want to save this style for a fun girls' weekend, a monokini offers the right amount of fun to give you the confidence you need to strut your stuff in the sand.
Triangle Bathing Suits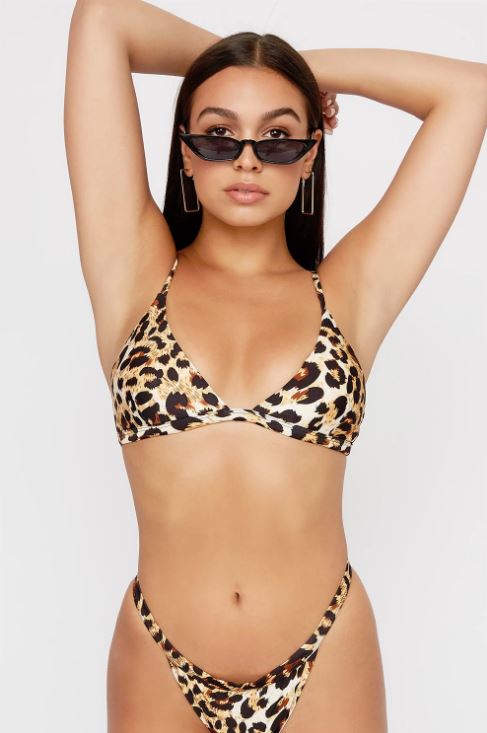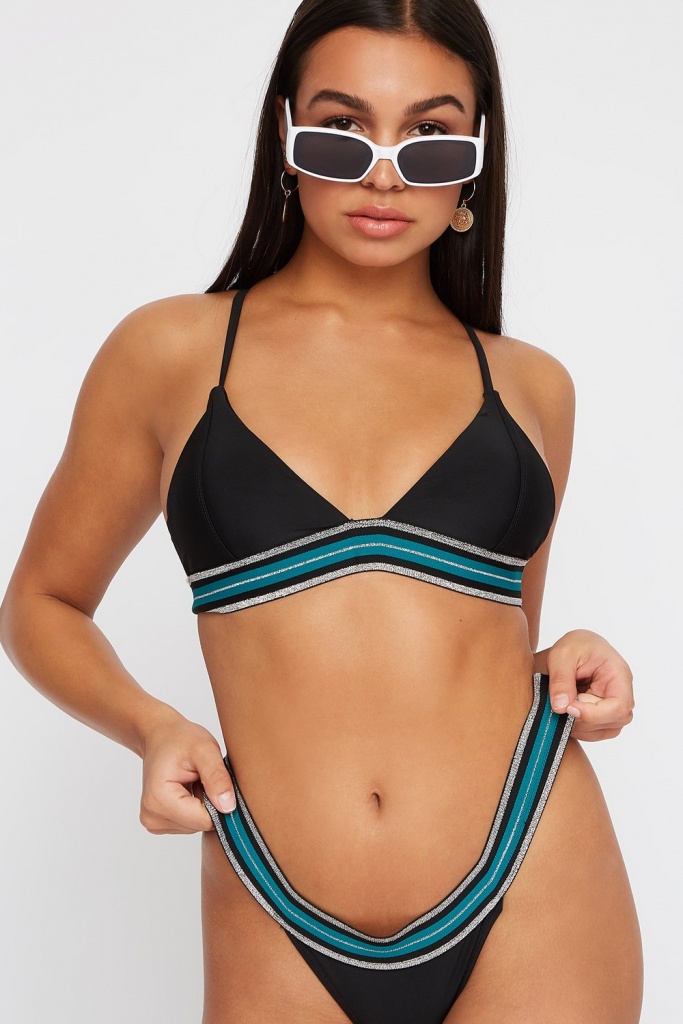 Though they may not be new or unusual as some of the other flattering trends in women's swimwear, classic triangle bathing suits are classic for a reason. The thin straps eliminate the risk of awkward tan lines and give you all the support you need. The shape of the top will give the illusion of curves, and you could wear something that's simple or bold. If you're worried this look is overdone and it's time to move on to some more adventurous styles, you can choose fun patterns, florals, and ruffles to add some flair to these traditional women's bathing suits.
High Waisted Bathing Suits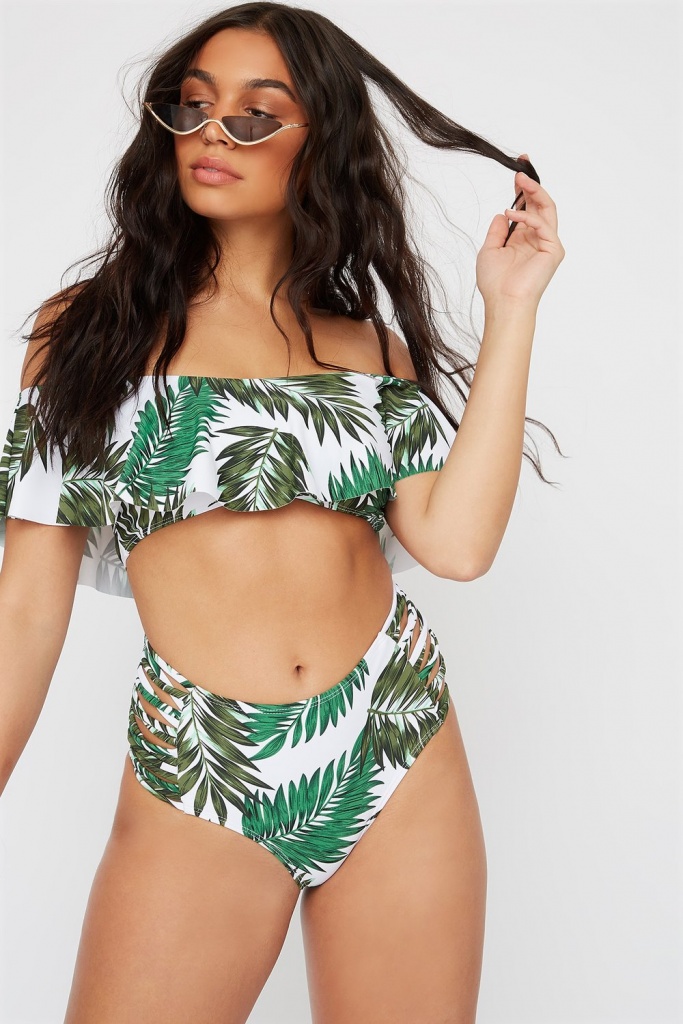 The most flattering of all the summer 2019 trends is high waisted bathing suits. Women of all body types can feel more confident stepping out onto a crowded beach with the ability to hide their tummy and still rock a bikini top. You might have seen this style, and thought it wasn't for you, but think again. The comfort of having more coverage than a tiny bikini bottom and a slimmer looking figure make these yet another must-have to add to your pile of summer clothes. This swimsuit gives off a retro vibe that allows you to experiment with your usual beach look and embrace your inner pinup girl.
Though most of us may only get to enjoy warm weather a few months out of the year, it doesn't mean investing in a perfect swimsuit is any less crucial. Swimwear takes on so many forms that it's easy to make the wrong choice for your body type and end up in swimsuits that don't do your amazing body justice! Knowing the flattering swimwear trends and how to rock different styles is all you need to finally put on a swimsuit and feel like your best self. Stock up on all these kinds of bathing suits so you don't have to feel anything but confident the next time you head to the beach.