Following through on President Biden's promise to force private employers with 100 or more employees to implement vaccination-or-testing mandates for their employees, the Occupational Safety and Health Administration (OSHA) published an emergency temporary standard (ETS) on Thursday, November 4. The ETS applies to employers that are subject to the Occupational Safety and Health Act of 1970. This covers county governments in the 26 states with OSHA-approved state plans, which are OSHA-approved workplace safety and health programs run by individual states or U.S. territories. The ETS took effect the following day and stipulates that covered employees have 30 days to get their vaccination policies in place. January 4, 2022, is the deadline for employees to become fully vaccinated or start regular Covid testing.
The new mandate stems from President Biden's commitment in early September to take extra steps to increase the number of vaccinated Americans and put the Covid pandemic in the rearview mirror. As a result, the Nov. 4 announcement involved two different vaccine rules covering more than 100 million workers. The first rule is the Emergency Temporary Standard while the second is a vaccine mandate issued by the Centers for Medicare & Medicaid Services.
We've included details on both announcements and whom they apply to below.
Which Employers Are Covered Under the Emergency Temporary Standard?
The ETS applies to private employers with at least 100 employees. For a single corporate entity with multiple locations, all employees at all U.S. locations are counted for purposes of the 100-employee threshold. Part-time employees count toward the company total although independent contractors do not. Employees who are not covered by the ETS (e.g., employees working from home) are still counted towards the 100-employee threshold. An employer will be covered by the ETS if it reaches the 100-employee threshold while the ETS is in effect, and will remain covered even if it then drops below 100 employees.
Which Employees are Covered by the ETS?
The ETS applies to all employees who come into physical contact with others in the workplace. The ETS does not apply, however, to employees who do not report to a workplace where other individuals such as coworkers or customers are present. It also does not apply to those who work from home or those who only work outdoors. Yet the ETS does apply in the event an employee who usually works remotely comes to a workplace.
What are the ETS Requirements?
Employees Must Be Vaccinated or Undergo Weekly Testing – Employees must be fully vaccinated for COVID-19 by January 4, 2022, or be subject to weekly testing. Although an employee becomes fully vaccinated two weeks after completing the primary vaccinations, anyone who receives all required shots by January 4, 2022, does not have to be tested, even if they have not finished the two-week waiting period.
Proof of vaccination – Employers must require each vaccinated employee to provide acceptable proof of vaccination status e.g. a copy of the vaccination card, medical records documenting the vaccination, or a record of immunization from a pharmacy or healthcare provider.
Weekly Testing Instead of Vaccination – Employees who do not submit proof of vaccination must test at least once every seven days and provide documentation of their most recent COVID-19 test result to the employer no later than the seventh day following the date on which the employee last provided a test result. The ETS does not require employers to pay for costs associated with COVID-19 testing. However, employers may still be required to do so for employees entitled to an accommodation under the Americans with Disabilities Act (ADA) because of a disability or under Title VII of the Civil Rights Act because of a sincerely held religious belief, practice or observance.
Workers Must Get Paid Time Off to Get Vaccinated
Under the new OSHA rule, employers must pay workers for the time it takes to get vaccinated. They also have to offer sick leave for recovery from side effects of the vaccines. Clearly, this rule was devised to push workers towards vaccinations instead of testing since employers are not obligated to pay for testing for employees who refuse to get vaccinated. Moreover, anyone who remains unvaccinated must also wear a face covering at the workplace. This requirement takes effect on Dec. 5, 2021.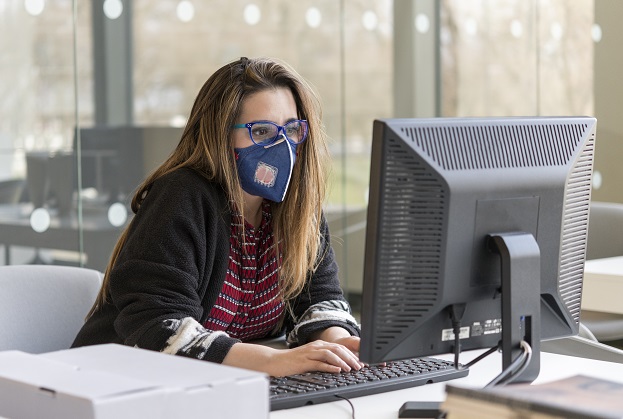 Centers for Medicare & Medicaid Services Issues Separate Rule
The second rule announced by the administration on Nov. 4 was issued by the Centers for Medicare & Medicaid Services and applies to healthcare workers. It stipulates that they must also be vaccinated by the Jan. 4 deadline. The big difference between this rule and the ETS, however, is that it does not include a weekly testing option instead of vaccination. This rule applies to the approximately 17 million healthcare workers, both clinical and nonclinical, that receive federal funds from Medicaid or Medicare.
Although these two new rules are a part of Biden's plan to cut down on coronavirus transmission and get the economy back on track, that hasn't stopped the backlash flowing in from Republican-led states. In fact, at least two dozen state attorneys general have threatened to sue the Biden administration for instituting such rules. While Biden's administration continues to move ahead with plans seemingly designed to keep us healthy from disease, a number of red states continue to throw roadblocks in its way.
Indeed, the attorneys general in question already sent a letter to President Biden back on Sept. 16 warning that a vaccine requirement would inflame COVID-19 vaccine skepticism and drive some away from their jobs, wreaking havoc on an already strained labor market. They also charged that an OSHA rule would be illegal in addition to casting doubt on the idea that COVID-19 is a workplace hazard. Since employers covered by the OSHA rule can seek resolution through the courts, legal challenges are anticipated in the next few days.
The Biden administration, however, wasted no time in affirming its legal standing in issuing the rule. It pointed to OSHA's responsibility to ensure safe and healthy workplace conditions for workers. It also mentioned OSHA's obligation to act quickly if workers are in imminent danger.
While Biden's administration cannot control how some states will react to the implementation of these new vaccine rules for employers, it appears to be sending a clear message in the war on COVID-19. Clearly, it regards a virus that has killed over 760,00 Americans as a health hazard that presents a serious danger to workers. And, more importantly, the administration is prepared to whatever steps necessary to ensure a safer working environment for all Americans.