Summer is around the corner and with summer season comes the dull, irritated, dehydrated skin that is not worth showing off. Summer is a time to be alive! It's the season to relax, sit back, and enjoy the nice, warm weather. Why not enjoy your summer looking good, but better yet, feeling great. Although, summer is great and all, the summer heat that comes along with it can wreck havoc on your skin, leading to dark spots, pigmentation, wrinkles, and tanning.  But, there's no need to worry, below are a few tips that can help your skin stay as radiant as always.
Moisturize
Moisturizing your skin is essential. Moisturizing shouldn't be done just in the winter, it should be done year around. It's not meant to only help you today, but the benefits of hydrating your skin daily will be visible in the years to come. When you hydrate properly it makes your skin look healthy, daily moisturizing is vital for healthy skin. The human skin is the body's largest organ and requires regular attention to stay young, blemish-free and healthy. It's important to choose a lotion with plenty of vitamins with an SPF of 15 to protect your skin during the day. Also, use lotions that are oil-free, non-comedogenic, allergy and dermatologist tested. Moisturizing helps skin stay young, reduces skin problems and conceals other skin blemishes.
Exfoliate
Your body sheds skin cells at a fast rate every minute of every day.  Exfoliation is the removal of the dead skin cells on the skin's surface. It can be performed by using abrasive scrubs on the skin or chemically, by using scrubs that contain special kinds of acids that dissolve and remove the dead skin cells without scrubbing.  Exfoliating is important because if old skin cells start to pile up on the surface of the skin, it can leave the skin looking dull, rough, and dry. The build-up of dead skin cells can result in excess oil and clogged pores, leading to blemishes and acne. Exfoliation also makes your face a better canvas to apply makeup on. You should exfoliate your skin 2-3 times a week.
Sunscreen
It's important that when stepping out in the sun, you protect your skin with sunscreen. Sun rays are a cause for many skin issues, such as dry skin, brown spots, and fine lines. Sunscreen also helps prevent skin cancer by protecting you from the sun's harmful ultraviolet rays. Most sunscreens are water resistant, and are included in many cosmetic and beauty products, such as primers, foundations, serums, and creams. Sun damage from UV rays causes photo aging of the skin characterized by a thick, leathery look; discoloration; and a breakdown of collagen, which contributes to lines, sagging and wrinkles. It's important to use sunscreen with at least SPF 30 in order to protect your skin.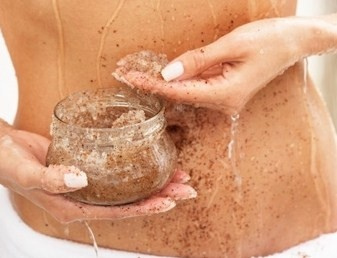 Chemical Peels
A chemical peel is a technique used to improve the appearance of the skin on the face, neck or hands. A chemical solution is applied to the skin that causes it exfoliate and eventually peel off. There are three types of chemical peels; superficial or lunchtime peel, medium peel and deep peel. The lunchtime peel is used to improve the appearance of mild skin discoloration and rough skin. The medium peel is used to improve age spots, fine lines and wrinkles, freckles and moderate skin discoloration. The deep peel removes moderate lines, age spots, freckles and shallow scars. Visit a dermatologist in your area today, in order to achieve that age-less skin you've always desired!
Laser Resurfacing
Laser resurfacing is a treatment to reduce facial wrinkles and skin irregularities, such as blemishes and acne scars.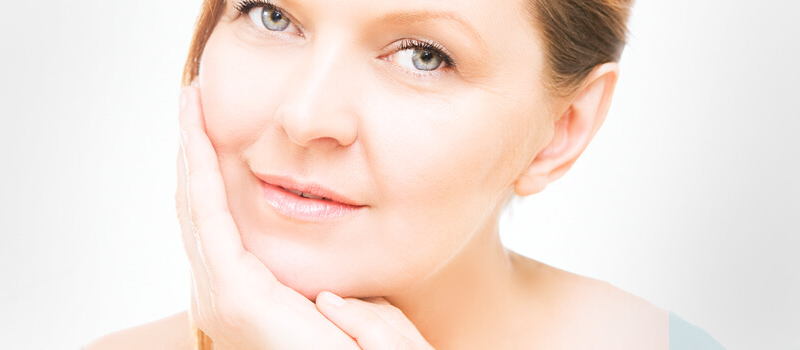 Skin Tightening
As we age, production of collagen and elastin – two products that help our skin stay plump, firm and smooth slows down, resulting in sagging skin on the face, neck and body. Skin tightening tightens mild to moderately loose skin on the face, neck or body without surgery or scars. The results of skin tightening last to up to 1 year.
Laser Hair Removal
For those who dread having to shave, especially in the hot summer days, we've got just the technique for you. Laser hair removal is a procedure that uses a concentrated beam of light to remove unwanted hair. The light energy is converted to heat, which damages the tube-shaped sacs within the skin that produces hairs. Common treatment locations include legs, armpits, upper lip, chin and the bikini line.
Our only worry this summer isn't just flawless skin, but a body of a goddess. Who doesn't want to look good in their bikini at the beach while getting their tan on? Nothing is more frustrating than having areas of your body that you cannot seem to tighten with diet or exercise or not being able to lose those last one or two inches from your waistline.
Body Contouring
Body contouring procedures remove excess fat and tighten skin to provide people with a smooth shapely silhouette. Dramatic weight loss has many benefits. But after any substantial amount of weight loss due to lifestyle changes, the skin and tissues often lack elasticity to conform to the reduced body size.
SmartLipo or Laser Liposuction
SmartLipo involves the introduction of a laser under the skin through a 1mm incision to melt the fat and destroy the fat cells.  It also tightens the skin, eliminating sagginess and giving it a youthful firmness.
CoolSculpting
CoolSculpting is a procedure that contours the body by delivering controlled cooling to specific areas, eliminating fat cells. This is a good for people with stubborn areas of fat such as love handles and muffin tops who desire results.